Have you ever seen rectangular or square boxes showing ads in many site??... If you have not seen them just observe website again or pause your ad-blocker plugin in your browser.These ads which you see regularly are provided by many networks like ADSENSE,CLICKSOR,INFOLINKS.... etc.But the major advertising networks among them is GOOGLE ADSENSE. as these ads are provided by google and it is the worlds largest ad network system which pays on the basis of clicks.The pay rate and ads quality of ADSENSE is much higher than other advertising networks.
WHAT IS GOOGLE ADSENSE?
Google AdSense
is a program run by
Google
that allows publishers in the Google Network of content sites to serve automatic text, image, video, or interactive media advertisements that are targeted to site content and audience. These advertisements are administered, sorted, and maintained by Google, and they can generate revenue on either a
per-click
or
per-impression
basis.
WHO CAN SERVE ADSENSE ADS?
-WEBSITE OWNERS
Anyone who have a website of their own with the content acceptable by google terms and policies can serve google ads
-BLOGGERS
Adsense also has integration with blogs.Not Only websites but also blogs can serve ADSENSE ADS
Adsense integration with blogger
-YOUTUBE CHANNEL MANAGERS
Adsense also has integration with youtube.Any one who have a channel of their own in youtube are eligible for serving google ads when their video is viewed by people.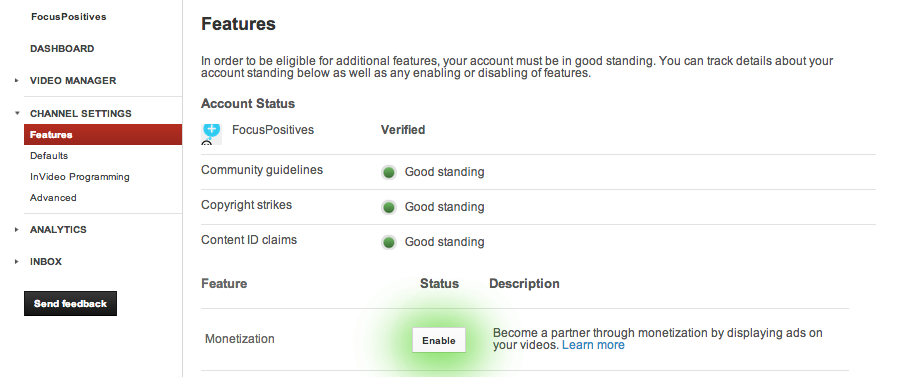 Adsense integration with youtube
WHAT SHOULD I DO TO PUBLISH ADS IN MY SITE?
-First you should apply for google adsense witha a gmail account.
below you can see old and new application forms
Old form
Latest Form
-you have to provide your website url and website language
-Later fill the personal details and submit the application
-Google reviews your application and approves (OR) disapproves it,you will receive a email regarding the status of your account
-If your application is approved then you will be able to publish ads in your blog or website or youtube
IS IT THAT EASY?
The above mentioned steps will be simple but its not that simple to get a google adsense account.Your blog or website should maintain standards and it also should agree the terms and policies of ADSENSE.Most of the application are rejected by adsense with out any reason.In recent years very few applications such as about only 10% of the applications are approved by google in INDIA.Google has tightened the process of verification.
TIPS TO GET APPROVAL:
1.Content:
Be careful with the content you publish,your blog posts should be original but not be copied from others.It should not contain adult content
2.Design:Your blog or siteshould be well designed and should be attractive
3.About us Page:Your blog or site should definitely contain the information regarding the ownerTthis page is important for approval
4.Contact us:Your blog or site should also contain the contact page which helps to establish a connection between readers and administrator
5.Posts:Your blog or sites should conatin atleast 25 posts with 400+ words in each post
.......Thank you for reading have a nice day..... for more tricks.... keep visiting my blog........